Audio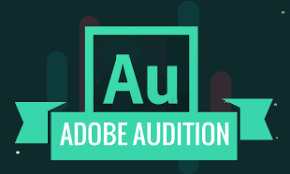 We are a nation of causes. More movements now stream their messages across social media, radio, and television than ever before. Medical research is just one area celebrities are enlisted to record their voice message to be broadcast over radio waves.
Have a cause dear to your heart that you want to reach a larger audience? Give us the details and we will create you your own PSA (Public Service Announcement) using the latest technology available. Choose between a male or female voice. Select your background music if applicable. Need specific sound affects to be intertwined? No problem! We can also create several variations for you to choose from or select all of the finished products!!
Should a royalty fee need to be paid we will handle that for you after seeking permission to use your selected music background. This process will lengthen the work time for your project but its' a critical portion of the process and must be done through all the proper legal channels.
Sampling rates will vary based on your chosen media platform. Maybe you're an internet radio DJ and want to play the clip for your listeners. Or perhaps you want to have the PSA play when people go to your website. No matter where and when, the sampling ratio will determine the quality of playback and how it sounds to listeners and users.
Pricing for PSA's are listed below:
15 Second Sound File 30 Second Sound File 45 Second Sound File 1 Minute Sound File
Voice Only: $45.00 Voice Only: $55.00 Voice Only: $65.00 Voice Only: $75.00
Voice & Music: $65.00 Voice & Music: $75.00 Voice & Music: $85.00 Voice & Music: $95.00
Any format available Any format available Any format available Any format available
Some voice and music productions may include an additional royalty and permission charge of $25.00.   The final permission approval letter is kept on file with us but you as the customer receive a copy for your records.
A large selection of royalty free background music can be found on the internet. The use of these files does not require an additional fee or contract. If the song you desire to use is not part of the royalty free online library, the permission fee and contract is required.
Here is a sample of an audio mix done by Monarch Productions:
Use Up/Down Arrow keys to increase or decrease volume.